Exploring new places with your pets often includes spending time outdoors. And being out in nature means you're more likely to run into stinging insects. In this post you'll learn what to do if your dog or cat is stung by a bee.
No one likes being stung. At the very least, it's going to be uncomfortable. And because dogs and cats can have allergic reactions similar to humans, being stung by a bee can be a serious concern. Fortunately, there are some steps that you can take to help keep the bees at bay.
Avoid Confrontations
The safest strategy is to avoid a tangle with the wrong insect … though convincing your pets to cooperate can be difficult! So, it's important to take some precautions to help your dog or cat stay away from bees.
Start in your yard by growing plants like chrysanthemums, lemongrass, or primrose, which don't attract bees. When you and your pet are outside, burn citronella candles and don't leave food outdoors. And make sure you've trained your dog to "leave it" whenever he's tempted to put his nose where it doesn't belong.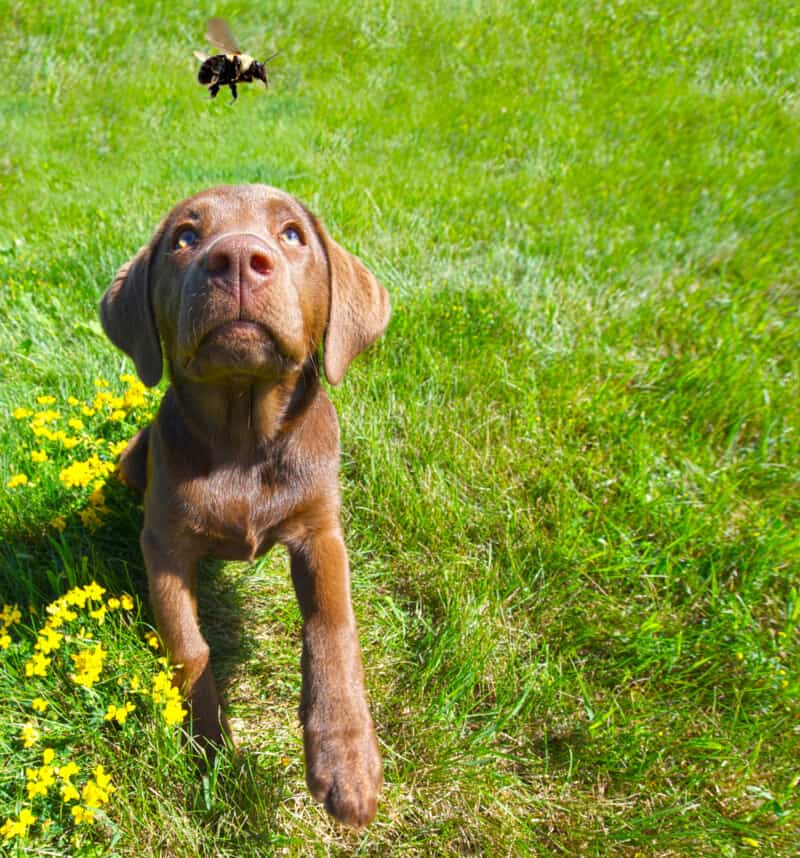 Your Dog Or Cat Has Stung By A Bee – Now What?!
Still, even if you take all the precautions, accidents happen. Pets can be stung on the face,…