To everyone's surprise, Royal Enfield pulled the covers off a prototype electric bike at EICMA. It's the one in the forefront. (Royal Enfield/)
Battery-powered bikes have been touted as the Next Big Thing in mainstream motorcycling for, like, ever, and we've seen many promising takes go down in flames over the years. But longtime players like Zero and now LiveWire (previously a model within Harley-Davidson's range) have shown that the market has legs and so realistic choices for motorcyclists who want a battery-operated rig are only increasing.
This year's EICMA show in Milan reinforced the point, and here are the five standout electric machines that caught our attention.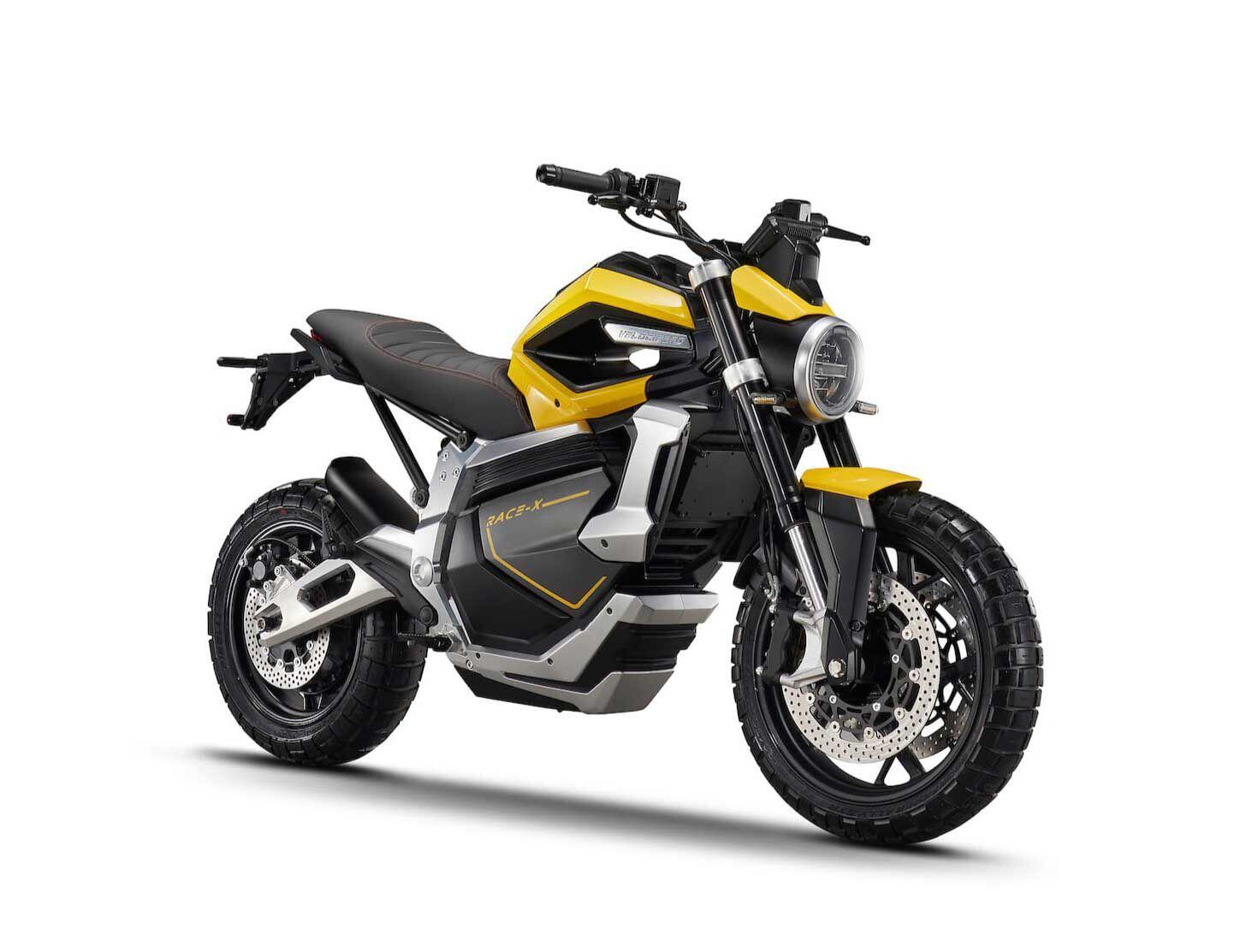 The Race-X electric scrambler from Velocifero also broke cover at EICMA this year, and is slated for production in 2024. (Suzuki /)
2024 Velocifero Race-X
Making its global debut at this year's EICMA was Velocifero's Race-X, a scrambler-styled design that looks to lift the fairly young Italian brand onto a bigger stage. The company already produces several smaller models, all electric, but the Race-X is the most powerful yet, packing a 7,000-watt motor paired with a 6.48kWh lithium battery pack good for a charge time of 2.5 hours using…