A Powered-Up '79 Jimmy in a Sea of C10s
THERE ARE PEOPLE WHO enjoy trucks, even people who collect trucks, but if you ever have the chance to meet Todd Carpenter, you will realize he is in a category of his own.
Todd lives in a Nebraska town called Grand Island. Without getting into the irony of a town in a landlocked state having "island" in its name, let's focus on the facts. Grand Island has a population of 51,390 people as of 2018. Though we do not have the official numbers, we would bet money that Todd and the Big Fish Garage crew own more K5s, C10s and like-era trucks on their own than the rest of the population there combined. Owning everything from perfect stock rare editions to modified lifted and lowered ones, Todd and his sea of C10s at the garage will keep any truck lover drooling for a few days with ease. We will not disclose the actual number of trucks located in the Big Fish ocean but trust us … they win.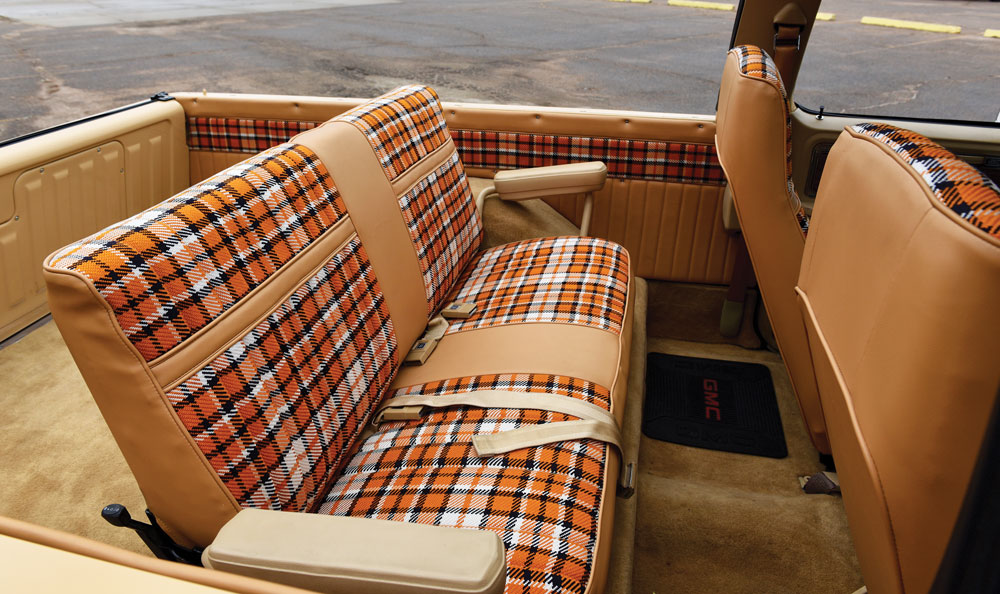 When it comes to the back story of why Todd built this '79 Jimmy, it is pretty simple really. He had always wanted to build a fun-to-drive, lowered Jimmy with Desert Fox stripes, so he did. It just so happens that he happened to do an incredibly thorough job of doing so, which we have all…