The racing at Sepang in Malaysia was nowhere near as tight as the previous round in Thailand. Lap 1 is as tight as it got with the two factory Ducatis of Francesco Bagnaia (1) and Enea Bastianini (23) leading the way. (MotoGP/)
Strangeness! The rivals for the 2023 title, Francesco Bagnaia and Jorge Martín, finished Sunday's race in third and fourth respectively, while the surprise winner (where did he come from?) was recovered-from-injury Enea Bastianini followed by suddenly fast Álex Márquez. All four rode Ducatis.
Although the two title rivals would have been up front had they been able, they indulged in no risky foolishness like "jist goin' fer it." To finish first, you must first finish.
Want another surprise? In fifth was Fabio Quartararo on "The Little Engine that Couldn't"—the factory Yamaha that has been chronically deficient in power and passing ability until now.
The two title rivals left Malaysia nearly as they arrived—with 14 points advantage to Bagnaia.
Bastianini, fourth in Saturday's sprint race, just behind Bagnaia, said, "…I made the decision not to overtake Pecco because I'm not fighting for the world championship."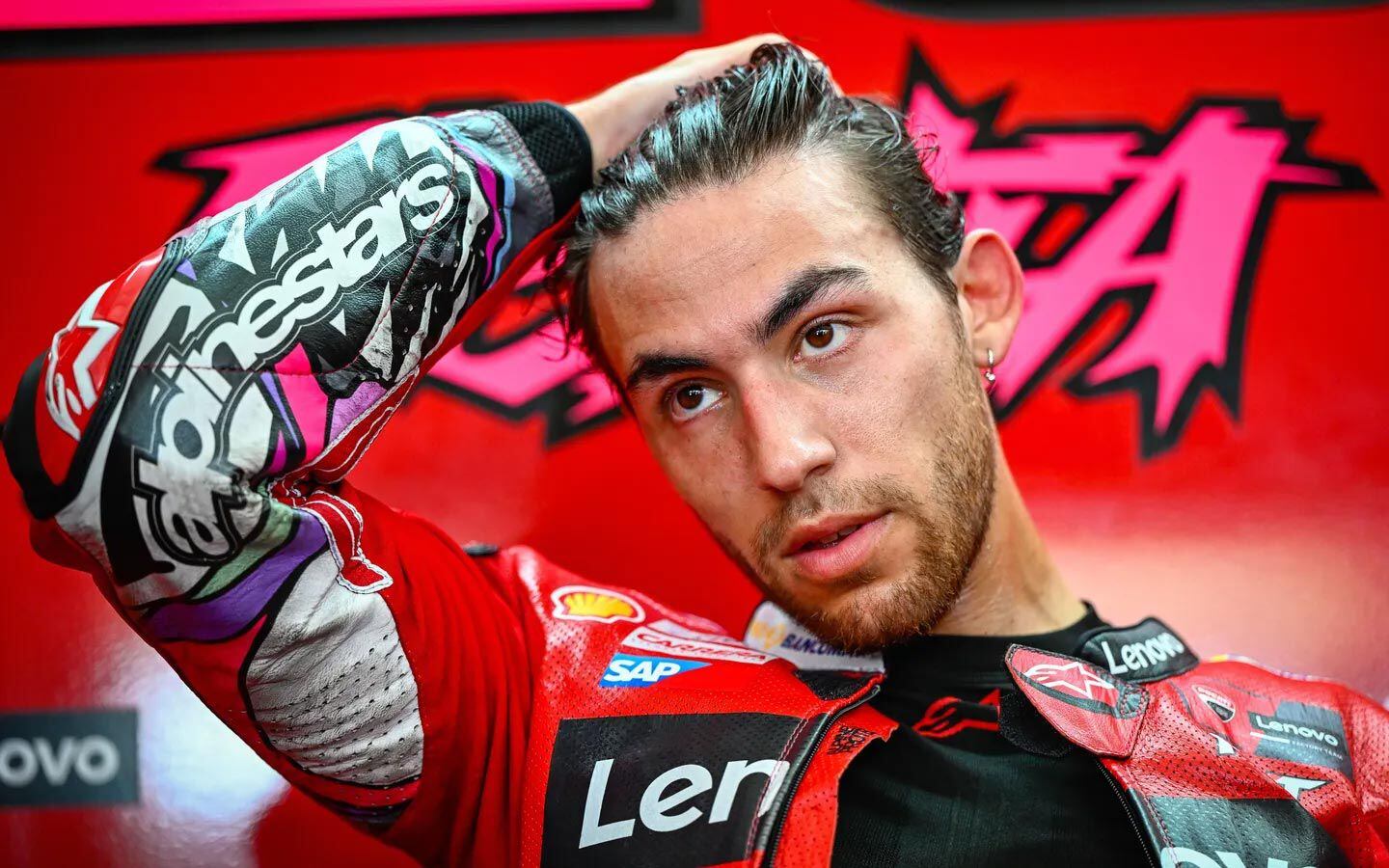 Bastianini's injury-plagued season finally got turned…